The company "LADA-LIST" produces and sells high-quality sheet plastic "ZUROPLAST" in Russia and the CIS.
We have been working for over 25 years and use modern brands of equipment, such as:

The production of plastic sheets largely determines the development of several sectors of the economy of industrially developed countries, and is not surprising, since white plastic sheet made of synthetic polymers and their copolymers, like transparent plastic sheet, is not as much used for construction and finishing works as in a semi-finished product for manufacture of finished products or individual elements of prefabricated products by methods of vacuum, pneumatic and mechanical thermoforming.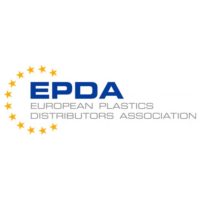 LADA-LIST LLC is the first enterprise in Eastern Europe to become a member of EPDA (European Association of Plastic Distributors) and IAPD (International Association of Plastic Distributors).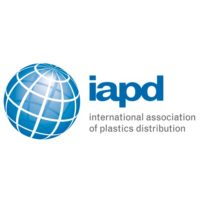 Plastic sheets are a cost-effective and durable raw material for the production of a wide range of modern car parts. Moreover, thresholds, spoilers, roofs, bumpers, decorative and protective elements of the passenger compartment and engine compartment are repairable, easy to maintain and completely inert to external factors, including oil products, moisture and corrosive compounds in the air.
Plastic sheets, the price of which is much lower than traditional plumbing materials such as steel, cast iron and sanitary ware, are actively used for bathtubs, shower cabins and boxes production, characterized by low thermal conductivity, wear resistance, color stability and passivity in relation to slightly aggressive non-abrasive detergents. Manufacturers of outdoor and indoor advertising are trying to buy plastic sheets made of shock-resistant and lighting-technical polymers; nowadays the production of containers, reusable containers, cases, etc. is based on sheet plastics.
LEADER IN PLASTIC PRODUCTION IN RUSSIA

THE LARGEST EUROPEAN EXTRUSION EQUIPMENT PARK IN THE RUSSIAN FEDERATION
HAS A CERTIFIED QUALITY MANAGEMENT SYSTEM
he quality system of LADA-LIST LLC is certified by the international certification body TÜV Thuringen (Germany) for compliance with the requirements of ISO 9001: 2015
Plastic sheets are used to makeframes for housings, office equipment and components for electrical / electronic devices, septic tanks, fountains and pool bowls, geogrids / geomembranes for landscaping and finishing materials to form external and internal interiors, as well as functional and decorative elements of furniture, cases protective roller shutter systems, components of ventilation and air conditioning systems, translucent and colored elements of fences and partitions, etc.
Therefore, plastic sheets are currently in great demand and the volumes of sheet plastic consumed by various sectors of the economy will increase steadily in the future.
In the manufacture of sheet plastics
ZUROPLAST uses raw materials from companies:
The LADA-LIST company offers to interested legal entities and individuals in Russia and neighboring countries high-quality sheet plastic, which can be bought with self-pickup from warehouses in Togliatti or Moscow or with delivery to any region of the country. The Zuroplast plastics sold by LADA-LIST are based on modern lines OMIPA, KUHNE, BANDERA, KAUFMAN, VIRGINIO MAI, and the final product is tested for compliance with the norms and requirements of Russian and European regulatory legal acts.
In addition to high-tech lines of plastic sheets production, the LADA-LIST company has its own production for processing sheets by vacuum forming, which allows us to supply consumers with both plastic sheets as a semi-finished product and finished products according to customer drawings, including possibility of developing working drawings based on sketches on media or in graphic format.
LEAVE AN APPLICATION ONLINE